So we managed a record setting snowfall for the Metroplex the last 2 days. The nice thing is, all 8-10" of it should be GONE by Sunday! It gives the Monkeys a chance toplay in the snow, and I don't have to drive in it. The roads are already clear pavement.
Here are a couple pics to enjoy.
Two Monkeys (#2-3) and their tiny snow man.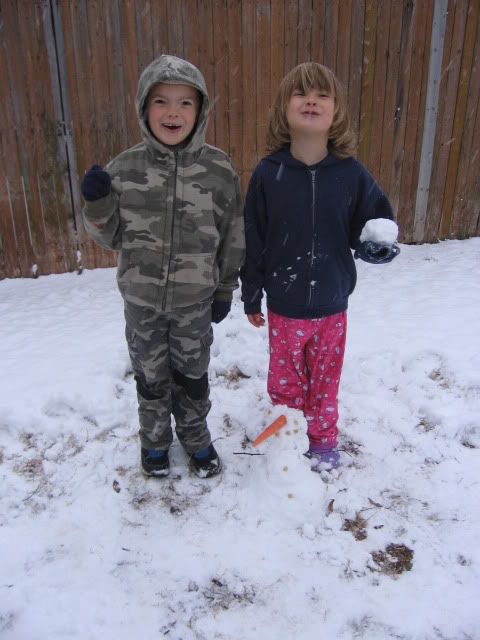 And Monkey1 and her big snowman.