Got back from vacation last week and found the blog feature seems to be working! YAY! So this is just a picture post to show off some of the nice fishies we caught on vacation at our lil' secret piece of heaven on earth. We don't own it, but we get to camp there...
So here are the fish pics!
Red coffee cup is DH's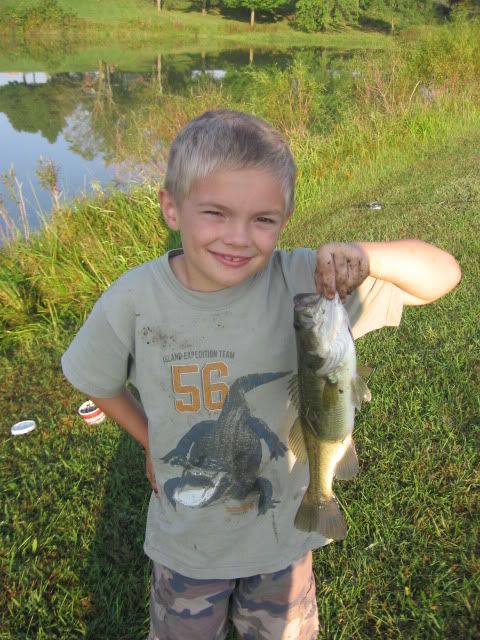 Just so you don't think all we caught were lunkers...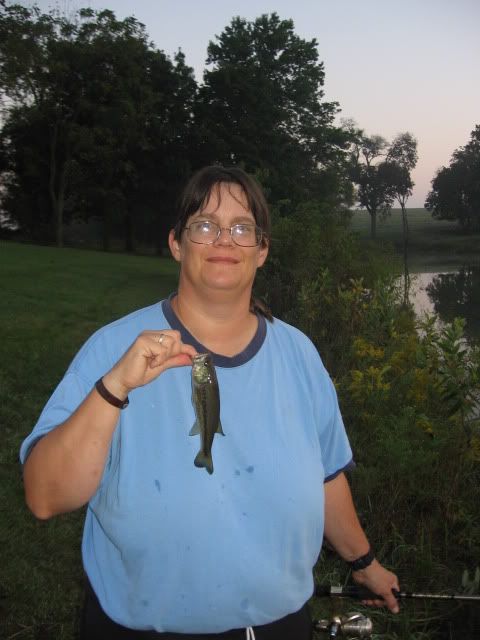 But most of 'em were! At least for bass.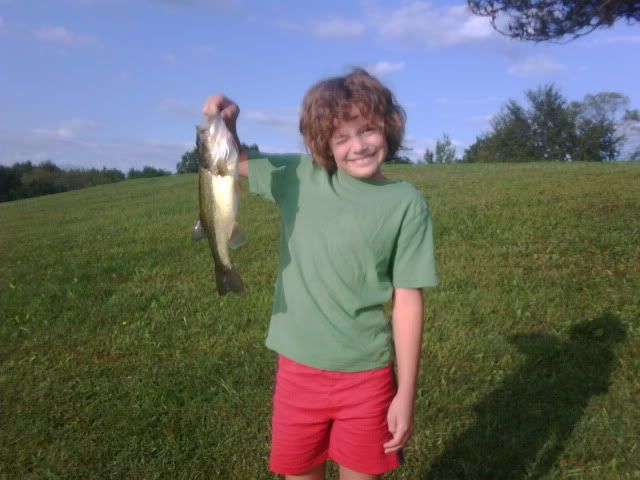 This one was DH's fish, held up by Monkey1