If Life is a bush of cherries...(pics added!)
---
then why did I plant six of them??
Yes folks, about 4 yrs ago I decided to plant 6 Nanking Bush cherries. Despite the best efforts of both Texas weather & the Monkeys, all 6 survived. The first year they fruited, the Monkeys picked most of them whilst still too green, the next year the mockingbirds ate them all.
Last year, we got a goodly number and the Monkeys enjoyed eating them. These are small, marble sized fruits with a pit of course, and they tend on the tart side, unless you wait until they are super-ripe.
This year however....God apparently wants me to have cherries all year! Goodness have we been blessed with a bumper crop! I have started giving some away, as my free space in the chest freezer is rapidly filling with frozen cherries! One bush is nearing crop-end this year and is very sweet. Another two are just coming into full ripeness, two more are about a week behind, and the last did not set a good crop (5 of 6 set good crops). I will try to get some pics up eventually too.
A friend even told me a recipe for....well, uh, cherry whiskey liqueur. 2c cherries whole, a fifth of cheap whiskey and 2c sugar, all placed in a large sealable glass jar and left alone for a month to work its magic. Haven't tried it yet, but ya never know!
Vic
The row of bushes:
Pics of the crop: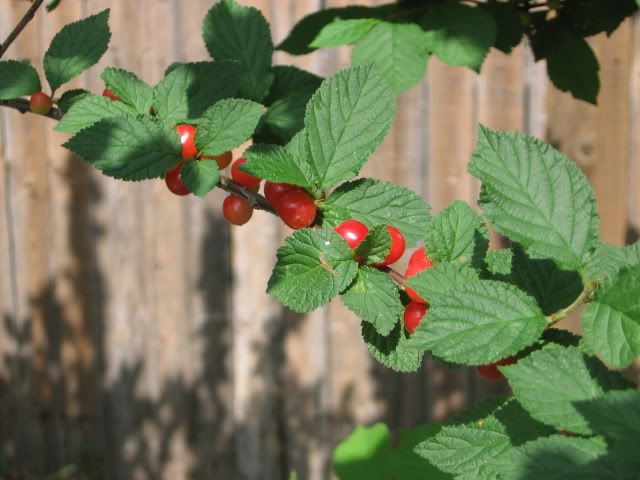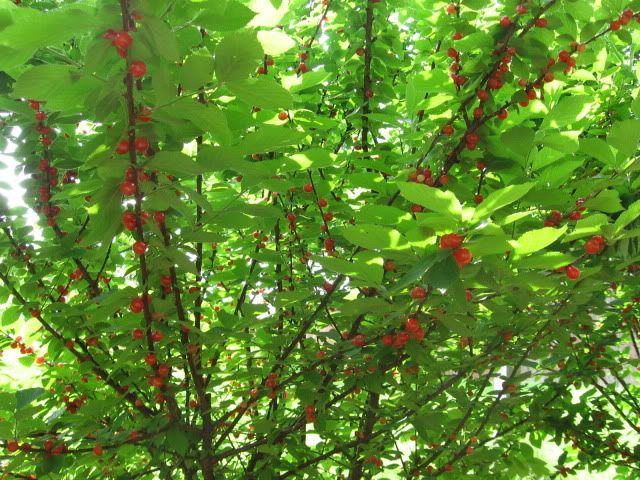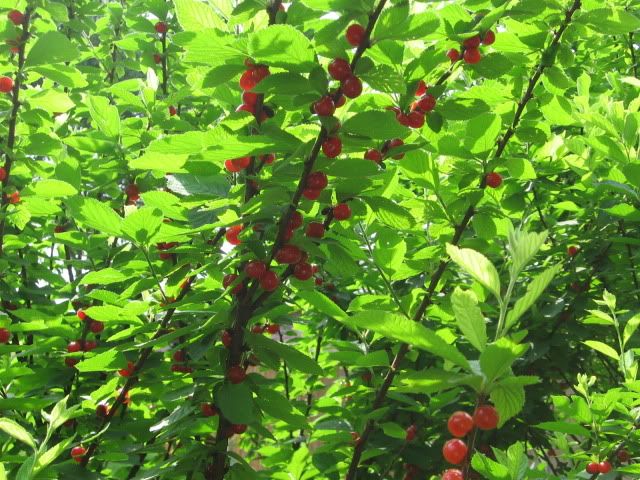 The bushes not yet ripe: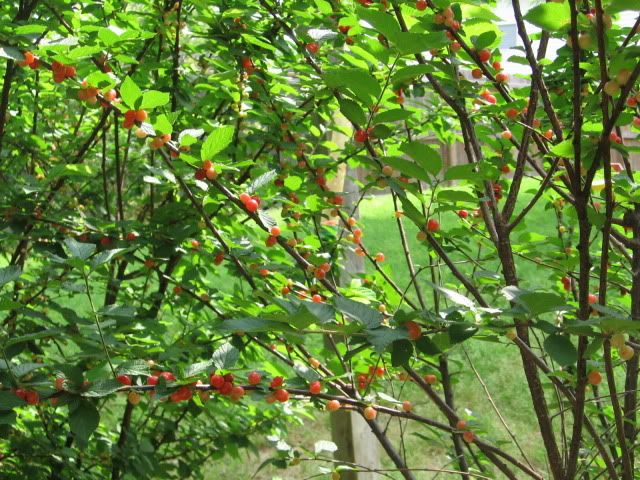 See? Life IS a bush of cherries! This I picked this morning...